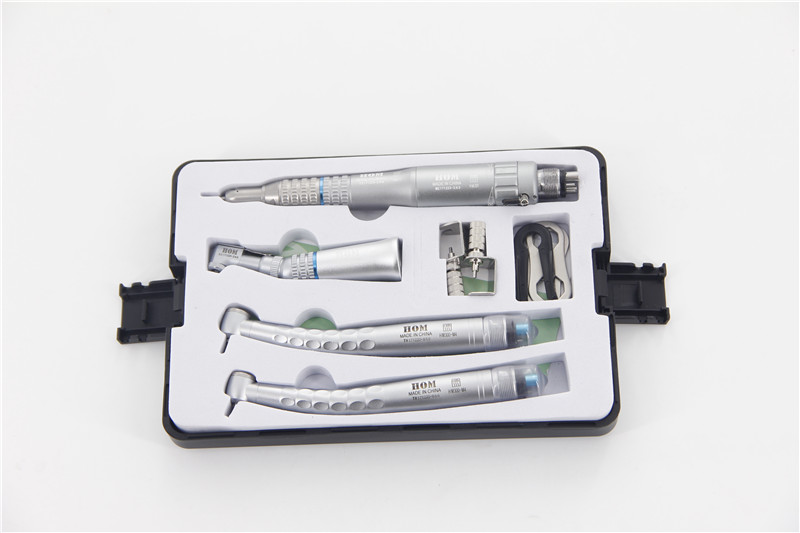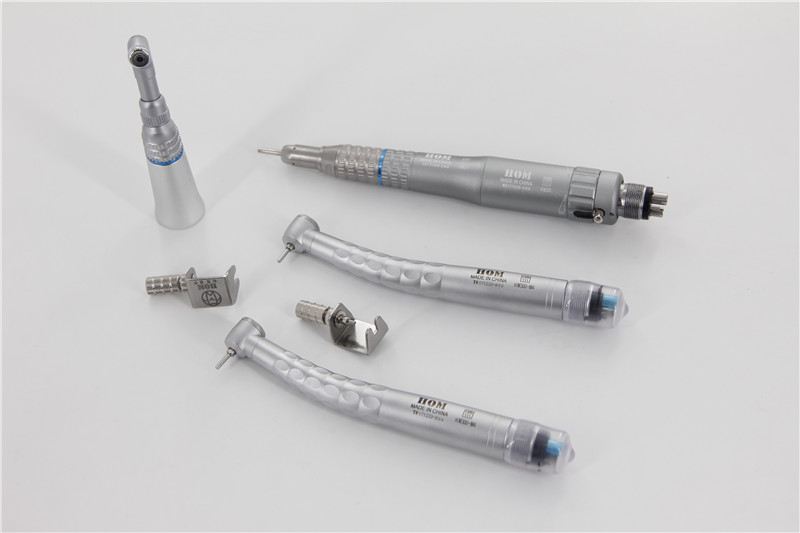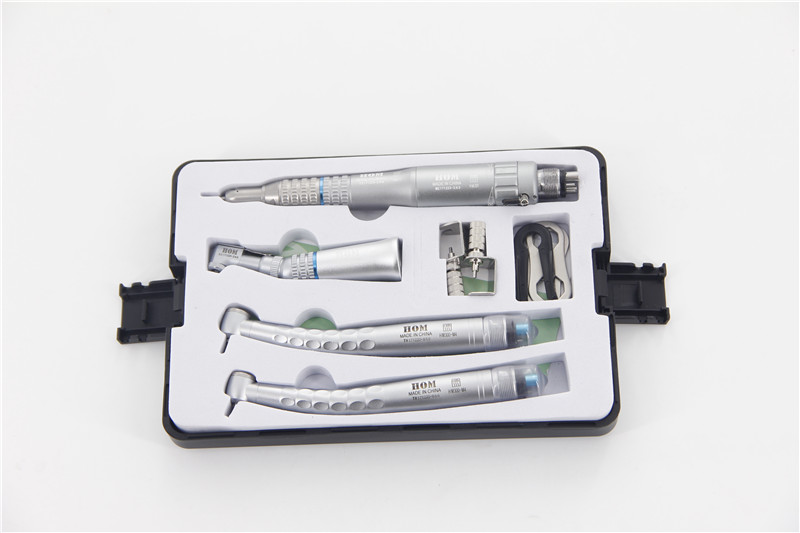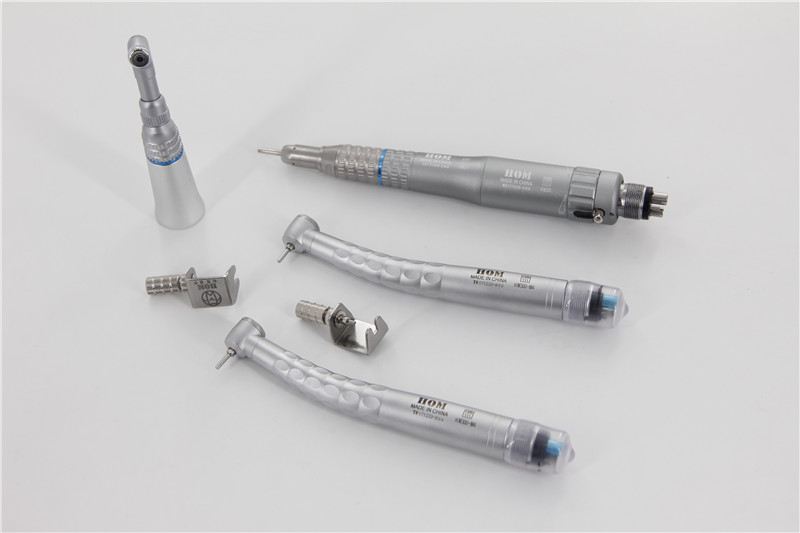 Two high and one low handpieces suits
1.Patented appearance, thickened head and anti-fall design, could print your own logo on it use laser marking machine.
2.Ultra-quiet and durable, each cartridge do dynamic balance use German machine that ensure its rotating speed stably and extending the service life greatly.
3, It can be sterilized at 135 degrees repeatedly without deformation and the lamp is durable.
1)working air pressure : 220Kpa(2.1-2.35gf/cm2)                                        
2)Rotaion: 300,000rpm-450,000rpm              
3)diamond burs: Φ1.600mm is standard diamond burs(ISO 1797-1 ,YY 0761.1 )the shortest length is 14mm,the longest length is 25mm                   
4)Noise: <70dB             
5) Gear speed ratio: 1:1, maximum no-load speed: 18000rpm
6) N.W : 330g, G.W :500g, packing size: 190*130*35mm