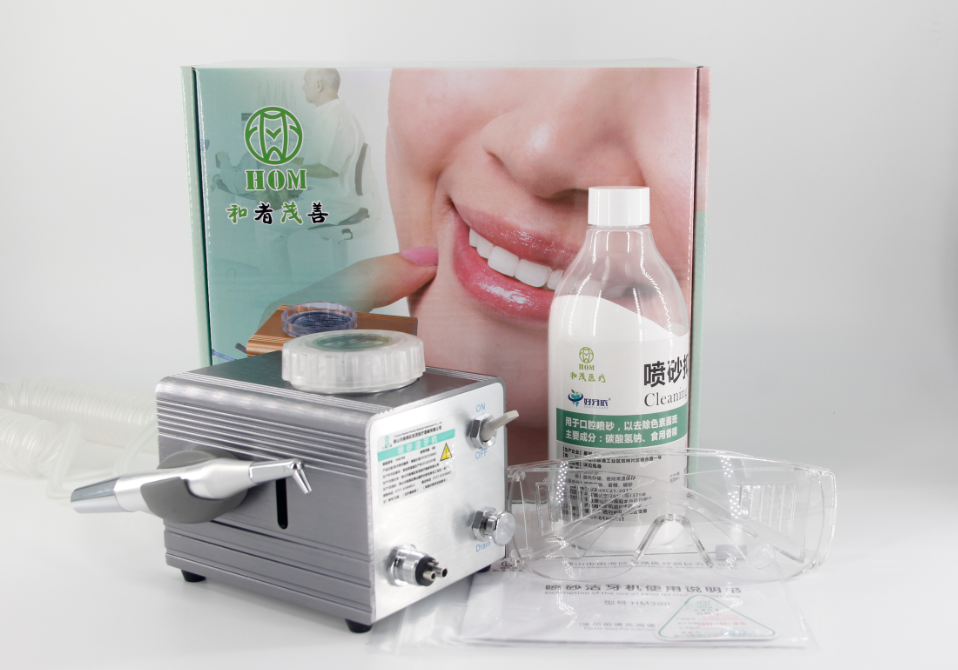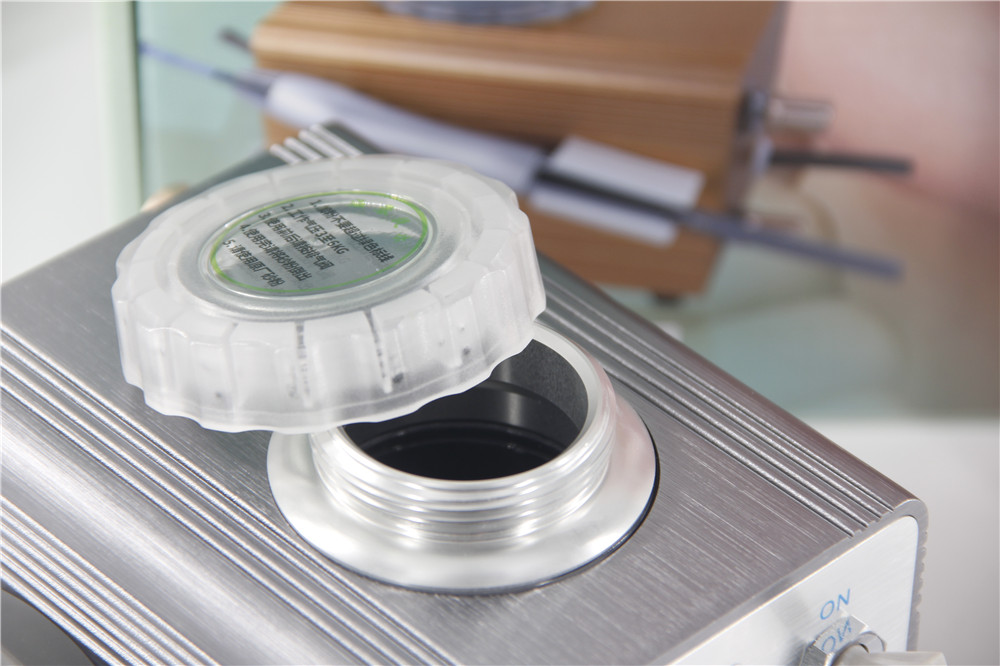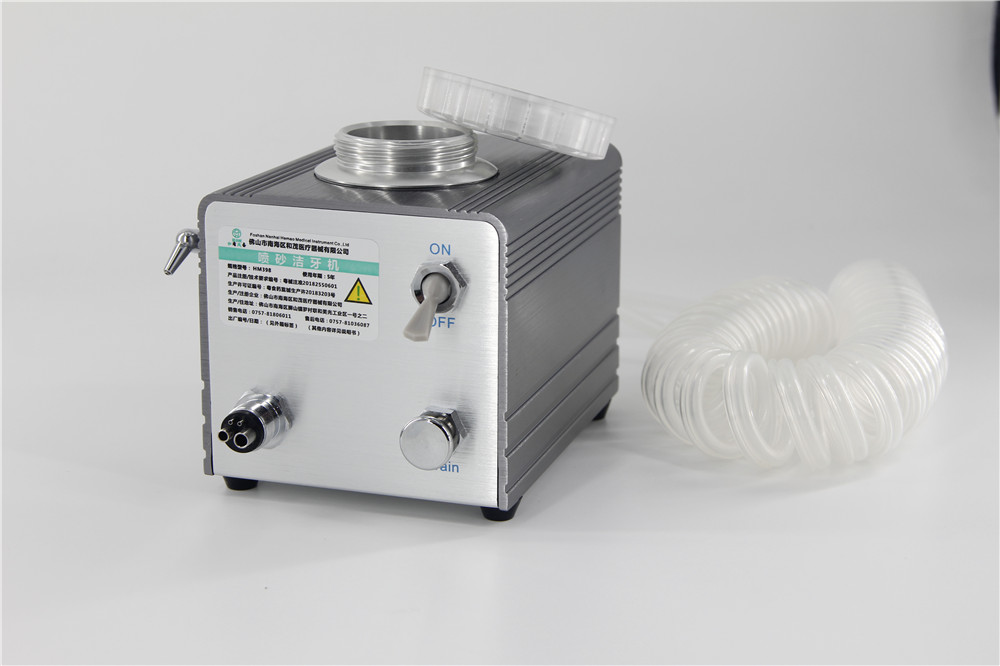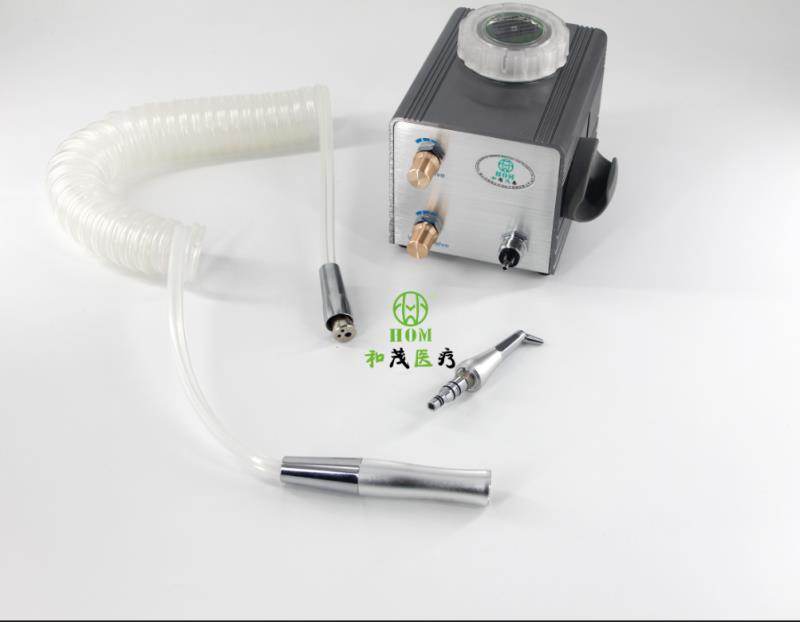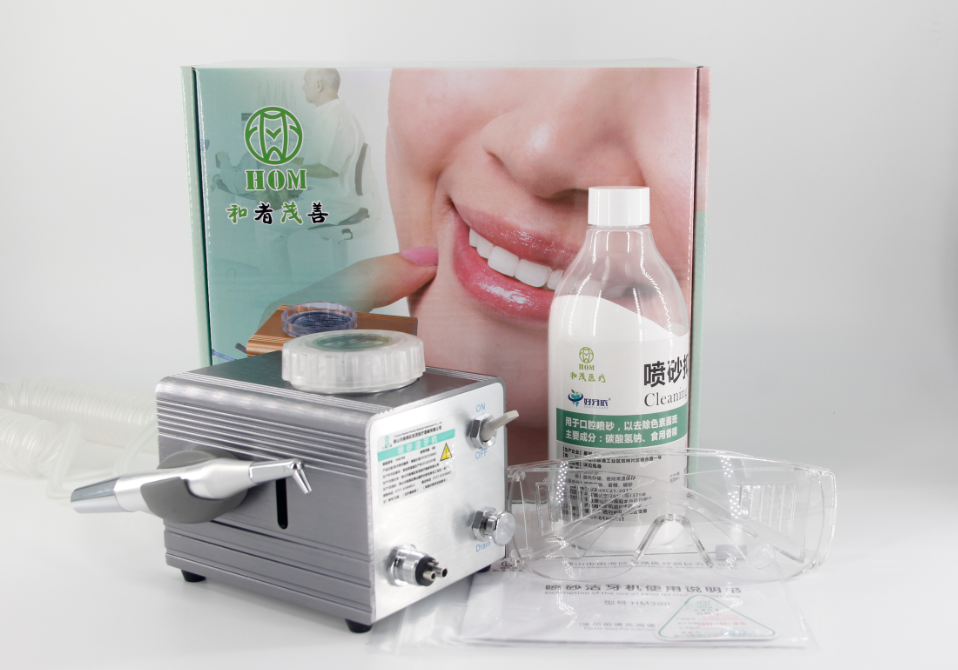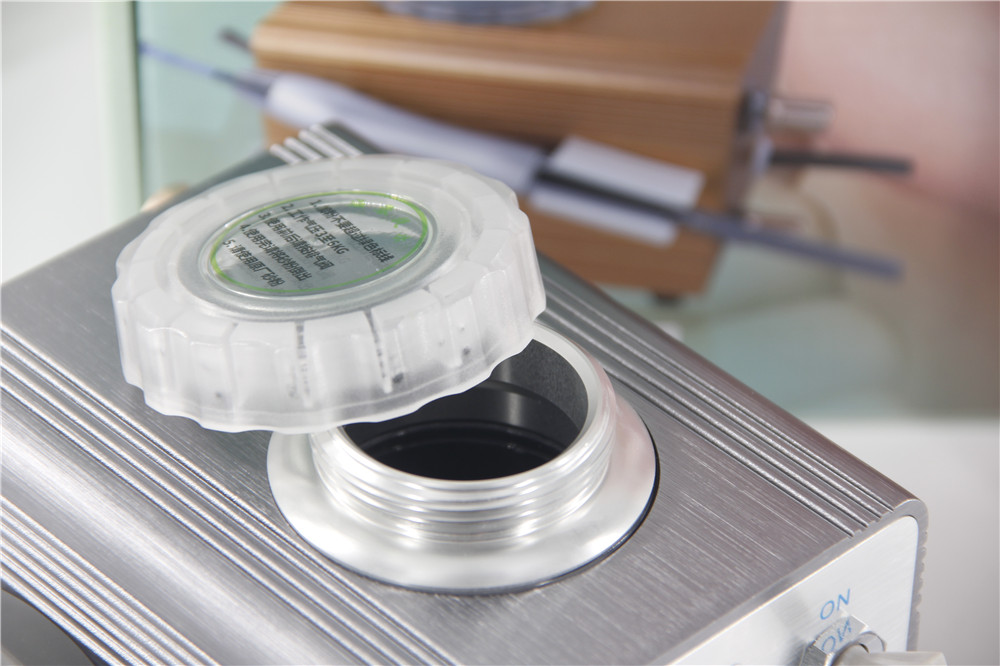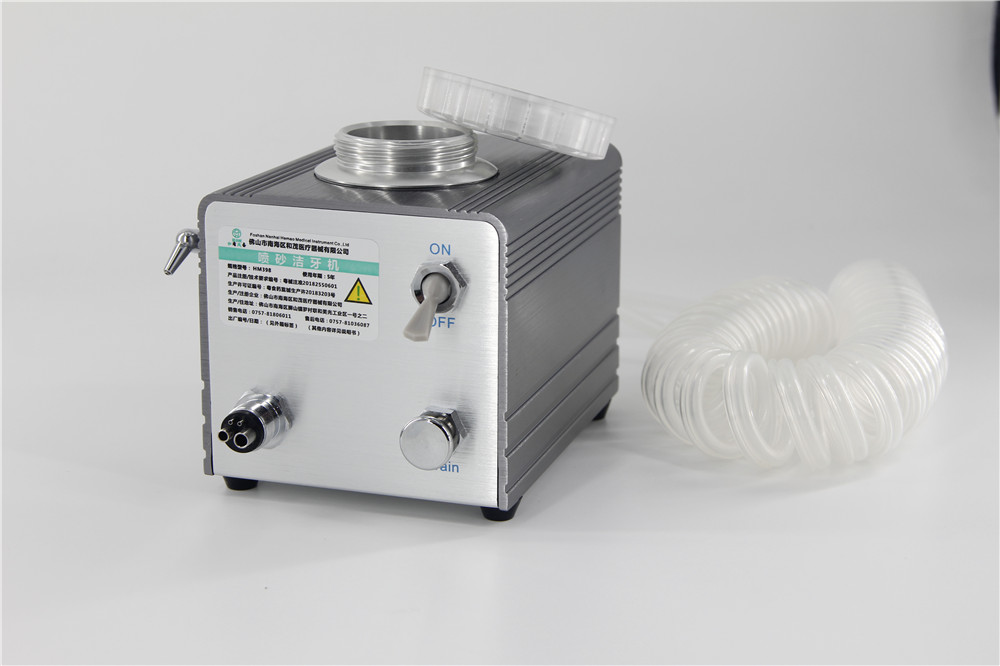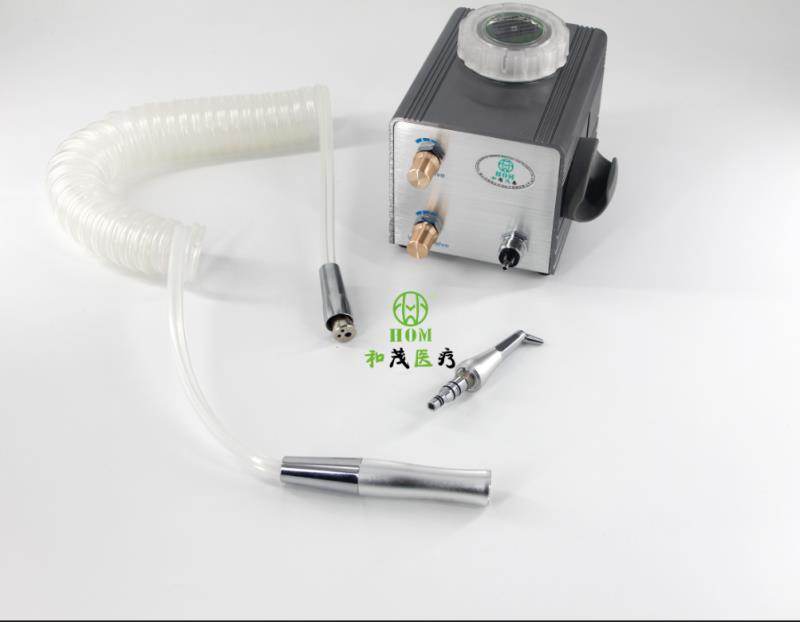 Sandblasting machine III HM398
Abstract
1)To remove tartar, stains or polishing on the tooth surface use a kind of particle (special salt sand) and water to spray on the tooth surface by high-pressure draft.
2) the sandblasting machine is equipped with an air filter device inside, which can completely prevent moisture, oil and gas from forming powder blocks into the sand blasting handle or pipe.
3) Compact construction, body with Air and Water pressure adjustment switch, convenient operation.
4) There is a drainage button on the machine, which is used to remove residual powder in the pipe to avoid blockage in the next time use.
5) The water and gas come from two different, so as to prevent agglomeration.
6) The gun head of the sandblasting machine is visualization, could be sterilized separately.
7) Anti-suction and Anti backflow.
8) Convenient, fast, efficient, it is a good helper to clean your teeth!
1、Ambient temperature: 5℃~40℃;
2、Relative humidity ≤80%
3、Atmospheric pressure: 86Kpa~106Kpa
4、working water pressure: 200 KPa~400
5、working air pressure: 300kPa~600kPa
6、nozzel water spray:≥30mL/min
7、Nozzel sand spray: ≥2.0g/min
8、 G.W:1.6kg
9、packing size: 26*23*10.5mm